Yoga in English Pori Hyvinvointicenter
---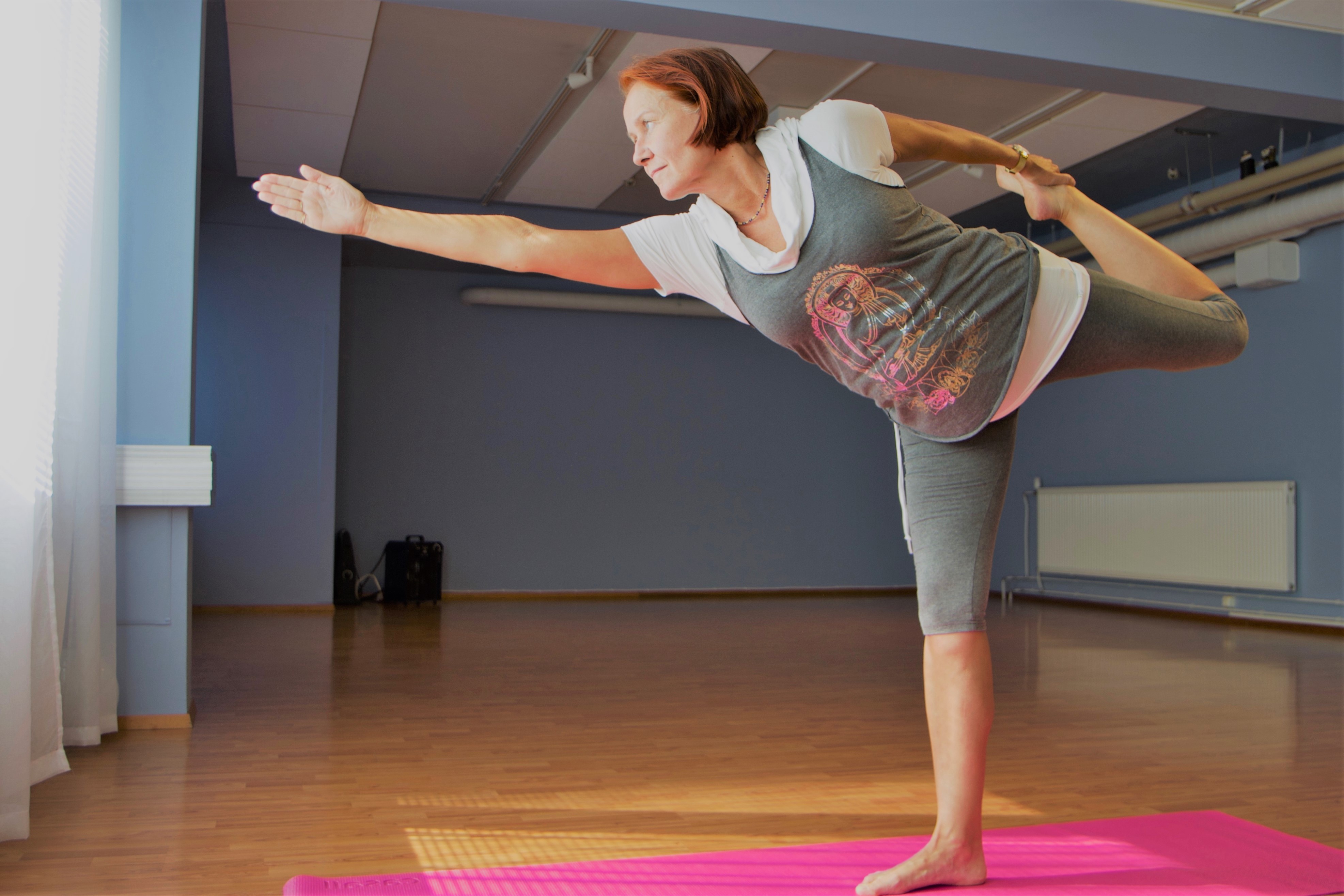 Yoga in English

Classes offer international students and immigrants living in Pori an easy way to approach yoga but works as a language immersion for Finns as well.
You can attend even if you haven't done yoga before.
We will start with the basics and advance slowly during the fall both in movement as well as in the English teaching.
Yoga is a complex method created in India that has the main idea to connect with oneself.
In yoga practice, the mind, body, and breathing will be unified. With yoga, your mind can take a break and you can get a more balanced body.
In yoga, we learn to breathe in a more optimal way. The breathing technique taught by the yoga practice helps to gain more vitality and to be more vibrant.
Everyone can practice yoga regardless of their physical health, shape or age.
Yoga can help you to relax, improve your physical condition or even ease some ailments. Regular yoga classes improve your metabolism, help with food cravings, stimulate your brain, help to relax and may improve your work efficiency. You can affect your condition very much by yourself and after yoga, you can feel a lot better. Doing yoga encourages to a healthy lifestyle too.
Teacher Mirja Lamberg Executive director, Yoga teacher SJL, Wellbeing advisor